Checkup
---
Regular c
heckup program is important to screen and control any health issue from the very beginning before symptoms and complications become present.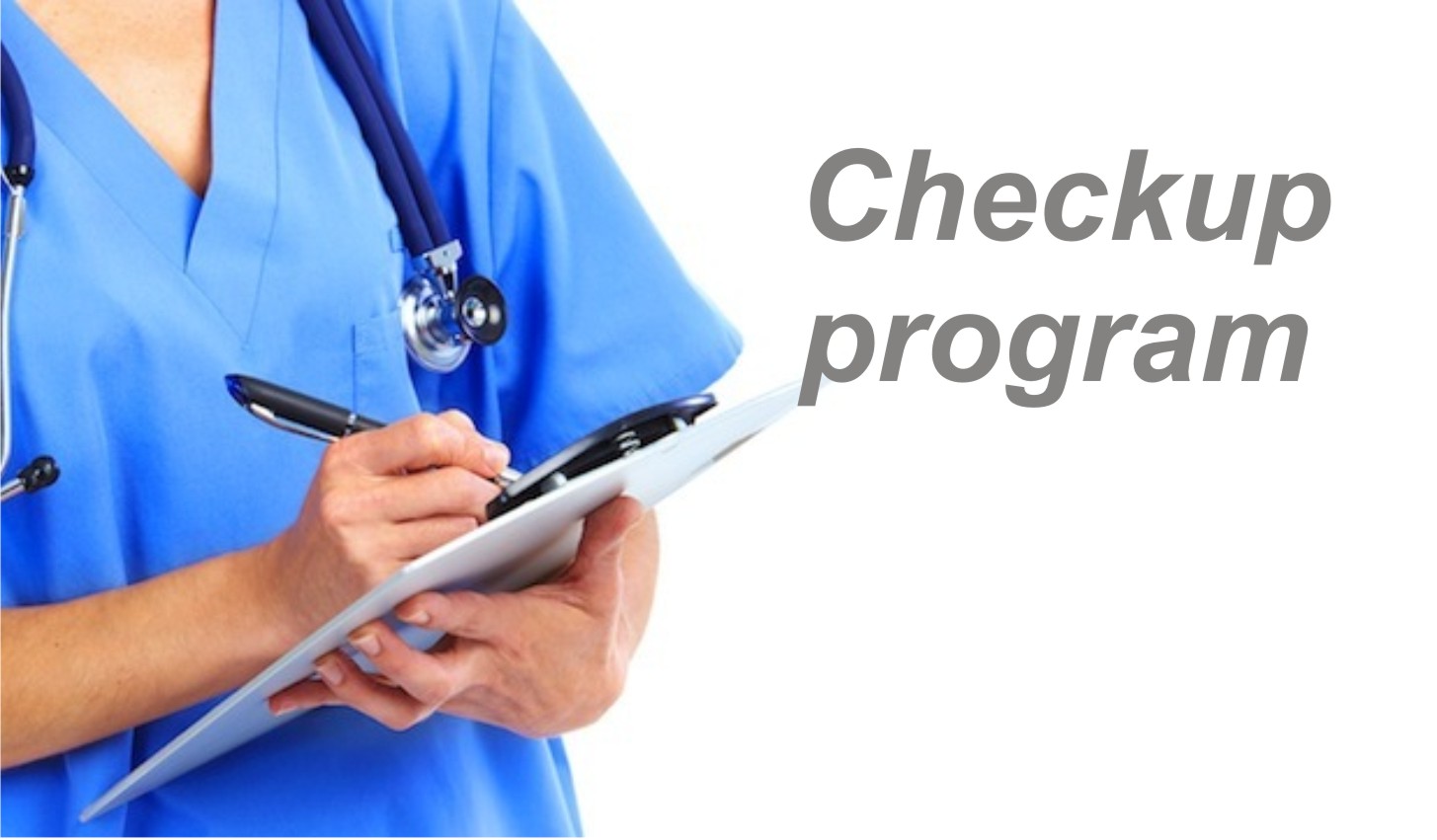 We have a checkup program for everyone, checkup program varies according to age, sex, environment and presence of risk factor
s
.




The standard checku
p consists of:

Blood sugar

Kidney functions

Liver functions

Lipids profile

ESR
CBC

PSA (for men > 45 yrs)

N.B. To be performed preferably each 6 months

Please check the instructions
Checkup for your children's health:
Blood sugar
CBC
ASOT
CRP
Checkup for the maid, cook, and other surrounding people. The aim is to screen for infectious diseases:
Hepatitis B & C
HIV
CBC
Check for your driver eligibility to drive your car:
Blood sugar level
Drugs Screening Test (details)
Pre-employment checkup and others can be tailored according to your needs and requirements. Fore more details please contact us.